Abdul Latif Jameel Machinery's new flagship Komatsu facility a symbol of commitment
September 20, 2016 I
For a symbol of commitment to serving clients, there are few better examples than the investment in the newly-built complex in Jeddah that is the largest Komatsu facility in the world – and the new headquarters of Abdul Latif Jameel Machinery.
Work began on the 16,600m2 site in 2013 and was completed in 2016. The ergonomically-designed layout includes a guest reception area, parts counter and warehouse, multiple workshop bays, a component-rebuild area and an oil analysis lab.
The new state-of-the-art facility is just one part of Abdul Latif Jameel's US$ 2 billion investment in the country over the next five years.
Komatsu was the first brand to be represented by Abdul Latif Jameel Machinery, following an agreement in 2013. This was followed by the successful addition of more international brands to the Abdul Latif Jameel Machinery portfolio, including Manitou Group tele-handlers, and Foton-Loxa specialist cement handling equipment in 2015. Alongside this, a dedicated materials handling division offers, Toyota Industrial Equipment and Raymond forklift brands.
More than just a distributor, Abdul Latif Jameel Machinery has complemented its offer by developing extensive aftersales capabilities, consultative services and power solutions. Most recently it added Teksan Generators in Saudi Arabia, while in some North African markets it also represents Foton and Hino trucks.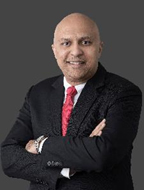 Managing Director M. Arif Chishti, who leads the mining, construction, heavy equipment and power brands at the company, said: "The facility is designed to ensure optimal productivity, workflow efficiency and increased flexibility. It also has a training center, which helps us give young Saudi talent the opportunity to experience and be part of a specialized work environment."
With around 5,000 Komatsu units operating in the country, Chishti and his team have worked hard since the business was founded to ensure that every project the company undertakes exceeds expectations and adds value to its client's business, reinforcing the focus on customer support as a fundamental cornerstone of the approach.
"The industry is going through challenging times; clients and suppliers alike are scrutinizing costs and reducing workforce. At Abdul Latif Jameel Machinery, we put our clients' business issues and satisfaction with our service as our top priority. We do this through continuously looking at ways to meet their different needs and carefully listening to their requirements, so we can provide them with the best customized solutions available," he said.
By investing in both its physical assets and its people, Abdul Latif Jameel Machinery has been able to build key relationships with equipment manufacturers. The business holds true to its reputation for being a supplier of global brands with a local touch capable of delivering for its staff, its customers, and its partners.
Mohammed Abdul Latif Jameel, Chairman and Chief Executive Officer of Abdul Latif Jameel, said: "Saudi Arabia is an evolving economy and our new investments are based on what we see as continued opportunity and potential for future growth."
The Jeddah branch of Komatsu is designed to provide easy access for customers, as well as best-in-class services in the heavy equipment sector. It offers comprehensive solutions including wheel loaders, excavators, bulldozers, dump trucks, articulated trucks and pipe layers to a construction industry helping to build Saudi Arabia's future.
Abdul Latif Jameel Machinery plans to build other heavy equipment facilities across Saudi Arabia, including Riyadh, Dammam and Abha.