Better places to live and work Abdul Latif Jameel Land and Al Muhaidib launch Muheel Facilities Management
March 24, 2019 I
Abdul Latif Jameel Land and Al Muhaidib Group have combined their decades of experience and insight to establish Muheel, a joint venture to set to become the Integrated Facilities Management (IFM) services provider in Saudi Arabia.
Based in Jeddah, Muheel's 1,600 staff will be led by CEO Jason Ruehland and support a range of industries including oil and gas, education, aviation, healthcare, infrastructure and government.
The partnership is a significant step in Abdul Latif Jameel Land's strategy to become a leading player in the MENAT region's property and property services market. Both Abdul Latif Jameel Land an Al Muhaidib Group share a commitment to customer service and exceptional quality in service delivery.
Saudi Arabia's facilities management sector had an estimated value of US$ 29.3 billion in 2018. It is expected to grow to US$ 57.6 billion by 2024.[1]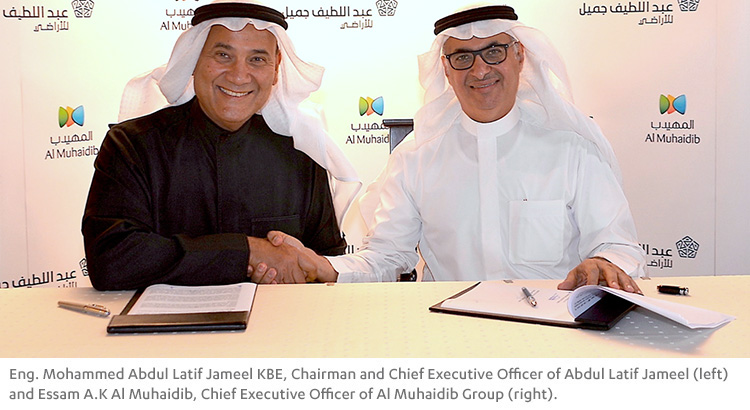 Eng. Mohammed Abdul Latif Jameel, Chairman and Chief Executive Officer of Abdul Latif Jameel, said: "There are many players – big and small – in facilities management, but there is a demand in the market for a true one-stop, integrated solution provider. The new venture is addressing this requirement, bringing our shared values and commitment to excellence to the facilities management sector in Saudi Arabia and beyond."
Muheel aims to help Saudi Arabia achieve one of the core goals of Saudi Vision 2030 to create a Thriving Economy Open for Business, enabling the growth and international competitiveness of the national economy.
[1] Middle East Facilities Management Association