Cities on the Move: Planning for the future with New Cities Foundation
November 28, 2016 I
Senior representatives of Abdul Latif Jameel visited the Far East in November, following the group's nomination as an Innovation Member of the New Cities Foundation (NCF).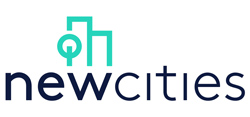 The NCF is a non-profit organization that aims to foster urban innovation and entrepreneurship to enable cities to become the drivers of economic, social and environmental progress.
Hassan Jameel, Deputy President and Vice Chairman of Abdul Latif Jameel Domestic Operations, flew to Tokyo, Japan, for the third 'Cities on the Move' event hosted by the NCF.
The Cities on the Move conference brought together around 150 of the most insightful voices from policy, industry, design, technology, architecture, economics and sociology around the world, to explore the many facets and changing nature of urban mobility. It provided global leaders with the chance to discuss how an urban mobility revolution could benefit billions of people around the world.
From the expected reduction in the private ownership of cars, through to the systems that will power future commutes, realizing the promise of new technologies will be key to the continued development of the planet's most successful cities.
Hassan Jameel said: "By thinking more innovatively about how transportation works within the city, how roads are built and how movements within cities are made, we can help unleash the potential of cities – and their inhabitants – to drive economic, social and environmental progress. Working with partners at the NCF, we hope to help this vision become a reality."
Being part of the NCF gives Abdul Latif Jameel an opportunity to reflect on the success of cities around the world and apply those learnings within Saudi Arabia. The business is already working on a program to alleviate traffic congestion and improve road safety in Saudi Arabia's major cities.
In line with the objectives of the NCF, it hopes to initiate further program in future as part of its on-going US$ 2 billion investment aligned to the government's Vision 2030.
Hassan Jameel added: "As one of the largest Toyota distributors in the MENAT region, mobility is clearly a very important issue for us. But harnessing the potential of mobility to help deliver wider benefits to society is about more than selling vehicles. It is about considering new approaches to mobility that are more efficient and more sustainable.
Our membership of the New Cities Foundation will help us develop a strong network of contacts, to share information and work together to help achieve this bold ambition."