Double award success! Abdul Latif Jameel celebrates awards in Turkey and Saudi Arabia
March 24, 2019 I
Abdul Latif Jameel is celebrating a double success after being recognized for its efforts in two prestigious awards.
In February, Abdul Latif Jameel Motors was named as a Gold winner at the 2018 SAP Quality Awards for the Middle East and North Africa (MENA). JSAP, it's enterprise resource planning (ERP) business transformation initiative, earned the recognition in the Business Transformation category.

Faisal A. Abdalla, Vice President of Abdul Latif Jameel Motors, Saudi Arabia, said: "We're delighted that the SAP judges recognized all the work that made the JSAP project so unique and historic for Abdul Latif Jameel.

JSAP is a new central nervous system of the company that connects the entire business and is based on our long-held commitment to the 'Guest First' principle."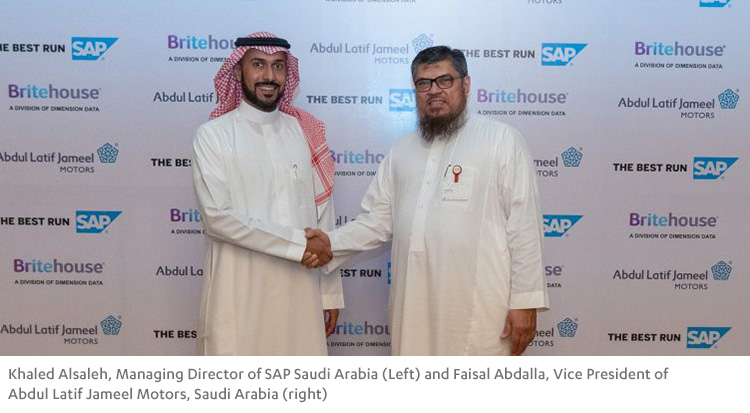 Khaled Alsaleh, Managing Director of SAP Saudi Arabia, said: "Abdul Latif Jameel Motors, through the JSAP project, is a MENA leader in digital transformation, and should be immensely proud of its implementation of SAP systems across the business. The JSAP project … clearly demonstrates how Saudi companies can compete against the top organizations in Europe, the Middle East, and Africa."
The following month, Toyota Turkey won a Gold Award at the MIXX Awards Turkey for its digital out-of-home campaign to raise awareness of Toyota's hybrid vehicles – the only hybrid vehicles available in Turkey.

By using programmatic buying, Toyota Turkey launched a campaign that only operated when traffic was exceptionally busy at five sites in Istanbul.

It also sent push notification ads to reach individual smartphone users stuck in traffic. The results saw Toyota hybrid sales increase 44% year-on-year, despite the overall automotive market shrinking by 39%.
Abdul Latif Jameel Investments was officially recognized by the Top Employers Institute (TEI) as a Top Employer 2019 for excellence in employee conditions.

It is the first 'family-owned' company in Saudi Arabia that has been awarded the certification.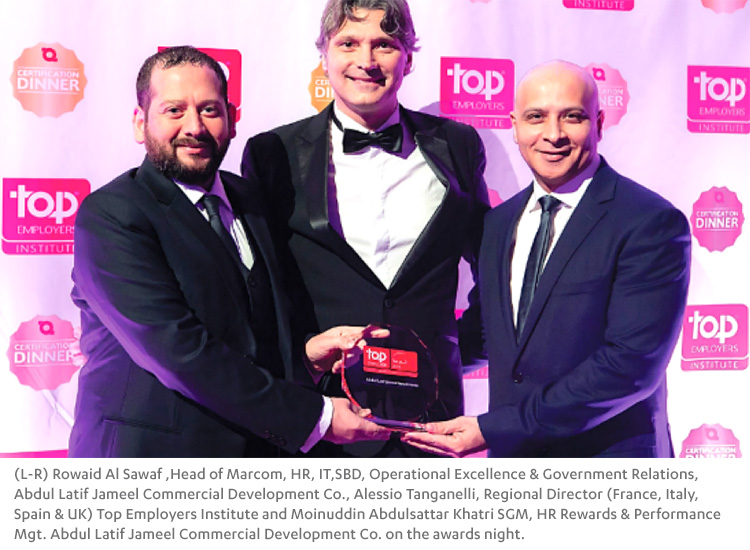 Organizations certified as Top Employers dedicate themselves to providing the very best working environment for employees through their progressive 'people-first' HR practices.
Established more than 25 years ago, this global Certification Program has recognized more than 1,500 employers in 118 countries – these Certified Top Employers positively impact the lives of over 6,000,000 employees globally.
 
The Top Employers Institute is the global authority on certifying excellence in employee conditions. They are dedicated to accelerating the impact of people strategies to enrich the world of work through certification, benchmarking and connecting Top Employers around the world.

Through their certification program, they enable organizations to assess and improve their workplace environment.

CEO David Plink said that "We believe that the 2019 certified organizations demonstrate exceptional employee conditions and encourage the development of these practices by putting their people first. 

These companies help enrich the world of work with their outstanding dedication to HR excellence and because of this, they are recognized as an employer of choice."