First public-access contemporary arts library in the UAE launches with over 2,000 items
January 10, 2019 I
More than 2,000 books, catalogues, journals and works of literature have been made publicly available in Jameel Library, the first open-access contemporary arts library and resource center in the United Arab Emirates.
Jameel Library is an open contemporary arts research center dedicated to cultural histories of the Gulf and its neighboring regions, located at the heart of the Jameel Arts Centre in Dubai.  The growing multimedia library collection features books, journals, catalogues, theses, artists' files and ephemera in both English and Arabic. It also includes significant material gathered from local, regional and international artists as well as academic, arts and cultural organizations.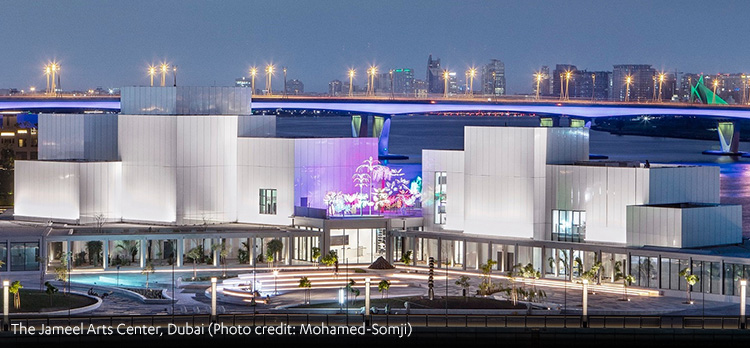 This bilingual collection will expand over the coming years. Organizers hope to eventually include artists' files and multimedia content.  It will complement Jameel Arts Centre's ongoing programs and exhibitions, and already includes material on some of the artists featured in the Art Jameel Collection.
Uns Kattan, Head of Learning and Research at Art Jameel, said: "The Jameel Library is the first public research center to focus on the cultural histories of this region; it's a tremendously exciting and urgent project.

"This is not a 'silent library', but instead one that is alive with talks and events, discussion and debate.  It's also been a very collaborative project, with cultural institutions across the UAE and wider region recommending, and even donating, books and materials to us.  Art Jameel also commissions writers and researchers, so that we're telling the "history of the present" as well as that of the past.  Like the Jameel Arts Centre, the Library is open to all.  We look forward to welcoming the public."
| | |
| --- | --- |
|   | Free and open to all, the library also has an Online Public Access Catalog (OPAC), which can be searched entirely online by a global audience.  Digitizing materials is a core tenet of the library's future plans. |