New materials handling expo launches in Jeddah
December 6, 2016 I
The inaugural Materials Handling Saudi Arabia show enjoyed a stunningly successful launch in November, with Abdul Latif Jameel Machinery as a key industry partner.


The two-day event took place between 28-29 November at the Park Hyatt Hotel in Jeddah, Saudi Arabia, alongside its sister event, the Supply Chain and Logistics Forum.
 
 
Industry leaders, experts and businesses came together to share the latest products and services and discuss trends and developments in the sector.
The conference attracted a line-up of 17 expert speakers from a diverse range of industries, sharing their insights into key issues, from maximizing supply chain profits and implementing automated solutions successfully, to developing the next generation of logistics and supply chain talent.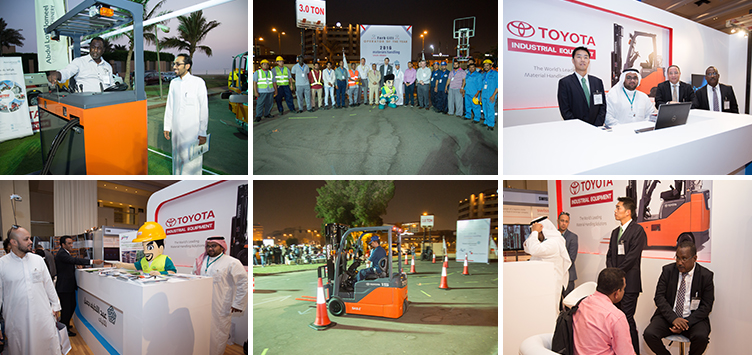 Abdul Latif Jameel Industrial Equipment – a branch of Abdul Latif Jameel Machinery – was one of 25 exhibitors showcasing its latest material handling systems, including forklifts, storage solutions and equipment aimed at a wide range of industries, from e-commerce, manufacturing and retail, to pharmaceuticals, automotive and food processing.
Supporting Abdul Latif Jameel Machinery was Dawry Jameel (Jameel League), the Saudi Arabian professional football league, which is sponsored by Abdul Latif Jameel. Visitors to the group's 80m2 stand had the opportunity to win VIP tickets to games and pose with Jameel, the league mascot.
"The show was a great success, with over 1,000 attendees over two days. It was a chance for us to showcase our expertise in the materials handling sector, catch up with existing customers and forge new relationships," says Yousef Shaya Al Qahtani, marketing manager at Abdul Latif Jameel Industrial Equipment.
The launch of the new exhibition ties into the rapid growth of the materials handling and logistics sector in Saudi Arabia. One of the stated objectives of the government's ambitious Vision 2030 development strategy is to reinforce the country's position as a "distinctive logistical gateway to three continents". The aim is to raise the country's global ranking in the Logistics Performance Index from 49 to 25, as part of a broader ambition to increase the industrial sector's contribution to GDP to 20% by 2020.
According to a report in September 2016 by research consultancy Solidiance, the Saudi Arabian logistics market was worth US$ 19 billion in 2015, which equates to 43% of the GCC's total logistics market. The Saudi market had grown by US$ 1 billion per year over the preceding two years, and the pace of growth is expected to increase significantly as the strategies outlined in Vision 2030 are put into practice.
"Every warehouse, depot or distribution hub relies on modern, efficiency-enhancing materials handling equipment to succeed. As government and private sector investment in this area continues, there are clear opportunities for both ourselves and partner investors to capitalize on these growing opportunities," says Yousef.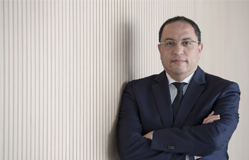 Hesham Saad, director of Abdul Latif Jameel Industrial Equipment, commented: "We were delighted to take part in this exciting new exhibition. It provides a chance to showcase our business, meet with new and existing customers, and ensure we are at the forefront of the sector. At Abdul Latif Jameel Machinery, we strive to deliver the best service and offering to all our customers."
Abdul Latif Jameel Machinery represents several materials handling brands in Saudi Arabia, including Toyota Industrial Equipment and Raymond forklift trucks. Its facilities across the country provide customers with ready access to a wide range of services, including expert advice on purchases, financing solutions, service agreements, onsite repairs and operator training, as well as rapid parts replacement and rental options.


 
1 New opportunity or eternal bottleneck? Saudi Arabia's emerging role as a leading GCC Logistics market, Solidiance, September 2016.