Real people, real stories – Embracing change
March 29, 2017 I
"Working at Abdul Latif Jameel has given me opportunities to do so much of what I love to do.  I love to be a part of energetic teams . . . and that's all about Abdul Latif Jameel"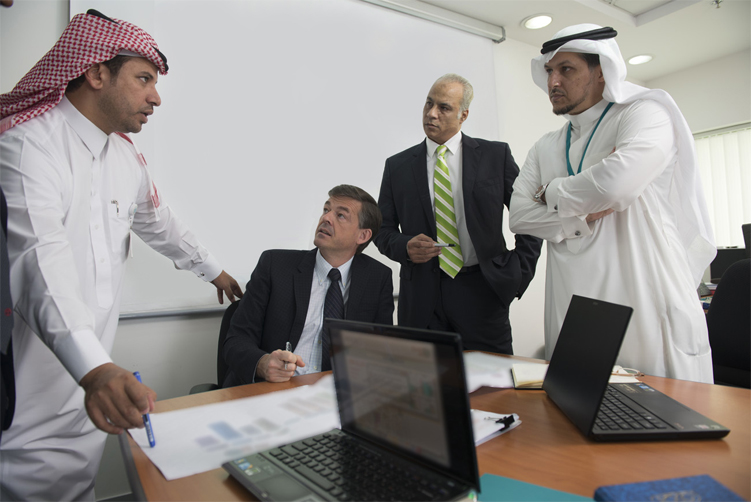 Complacency can be an easy habit to fall into, but employees at Abdul Latif Jameel are challenged on a daily basis to avoid this common pitfall.  Our fast-paced working environments provide the freedom and space for self-motivated employees to thrive.
"I've met people from around the world, worked in a dynamic environment, and been around colleagues who are determined to improve both themselves and the company every time they come into work.
Peter Aberle is Abdul Latif Jameel Motors' Senior Managing Director Vehicle Distribution Marketing & Logistics for Saudi Arabia, leading the future development of the Toyota and Lexus experience in the country. As well as his home country of Germany, Peter has previously worked in Greece, Russia and Chile, so he is used to adapting to new environments. Yet he still admits to being surprised at how easy he found adapting to life in Saudi Arabia.
He believes Abdul Latif Jameel provides the perfect opportunities for employees determined to play their part in dynamic teams striving for success.
"I split my time between Riyadh and Jeddah, which means I'm seeing two stunning parts of the world. For anyone who likes fresh air and beautiful weather, the Red Sea coast is a superb place."

"I came from South America to work in Saudi Arabia, and I would recommend the same switch to anyone interested in challenging themselves and learning. The opportunity is there, and I'm so pleased I made the move."