Toyota Du Maroc advances the use of hybrid cars at COP22
November 28, 2016 I
Executives and team members from Toyota Du Maroc – part of Abdul Latif Jameel Motors – attended November's COP22 meeting in Marrakesh, Morocco, to promote the use of hybrid vehicles.
Two key environmental initiatives were agreed.
Toyota Du Maroc signed a three-year agreement with Wafa Assurance, the number one insurer in Morocco, to provide Wafa customers with a hybrid vehicle as a replacement car if theirs is immobilised for repair following an accident. Wafa will use a fleet of 80 Toyota hybrid cars.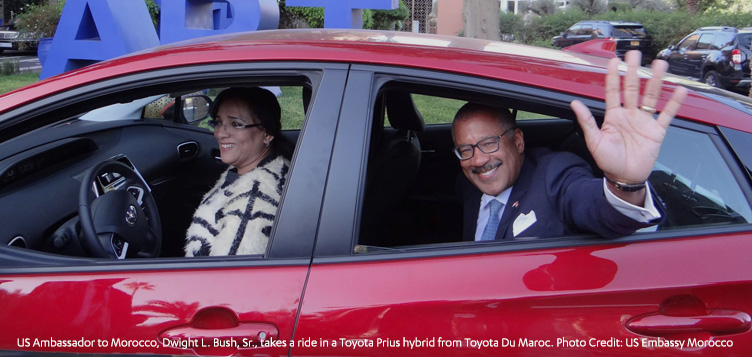 The Toyota hybrid cars were also used to transport congressmen for free during COP22. They were available via a special view on the Uber app. More than 12,000 trips were taken during the event, reducing CO2 emissions while exposing riders to the benefits of hybrid vehicle technology.
The second initiative was the launch of UberGREEN during COP22, with a fleet of Uber taxis solely comprised of Toyota Prius and RAV4 hybrid vehicles available for both COP22 participants and local residents.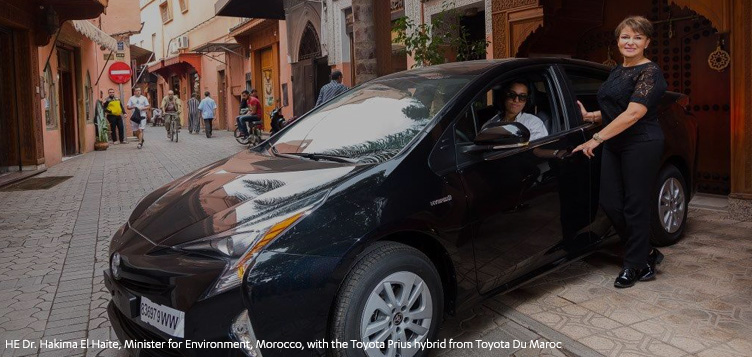 These two programs form a core part of Toyota Du Maroc's drive to popularize hybrid vehicle technology, support the Moroccan government's green initiatives and bring the best of new technology to Moroccan consumers.
It was also announced that future finance legislation in Morocco will exempt all hybrid and electric vehicles from the annual road tax.