Abdul Latif Jameel Machinery – at the heart of Saudi Arabian mining
Jeddah, Saudi Arabia
February 17, 2019
With private investment encouraged across mineral-rich Saudi Arabia, what does the future of the country's mining sector look like?
As Saudi Arabia continues to strive to meet the ambitions laid out in Saudi Vision 2030, economic diversification remains a key objective.  The country's mining sector, which grew 6.3% in the first quarter of 2018, offers rich potential for those looking to develop non-oil revenues – including overseas investors.
Gold, bauxite, phosphate and copper are each abundant in Saudi Arabia.  The country's Ministry of Energy, Industry and Mineral Resources (MEIMR) estimates its mineral wealth at US$ 1.3 trillion, with gold reserves alone of US$ 240 billion[1].  By 2030, it aims to have increased the mining sector from US$ 17 billion today to US$ 64 billion.
At the heart of this surging industry sits Abdul Latif Jameel Machinery, a leading provider of commercial vehicles and industrial and heavy equipment – from global brands including Komatsu, Manitou, Teksan and Toyota Industrial Equipment.  
Opening Doors spoke to M. Arif Chishti, Managing Director of Abdul Latif Jameel Machinery, to find out more about Saudi Arabia's mining sector and how Abdul Latif Jameel Machinery can help to attract and facilitate the necessary private investment to ensure mining's success over the coming decade.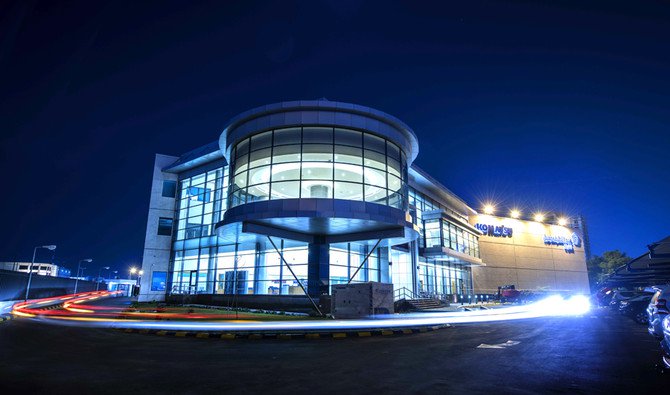 Q:  How realistic is the ambition to quadruple the size of Saudi  Arabia's mining sector by 2030?
Vision 2030 is very clear and committed towards opening this sector and bringing in international contractors with specialist skills.  Saudi Arabia has always been rich in minerals, but it's still relatively untapped – despite the country's vast resources.  With this in mind, quadrupling the size of the mining sector is actually not too ambitious.  One of the key elements will be private investment from international companies with mining expertise.  These companies have been warmly welcomed, and this kind of private-public partnership is perfectly in line with Vision 2030.
Q:  How has Saudi Arabia's mining sector changed in recent years?
The Government started to increase focus in the mining sector around seven years ago, inviting international contractors to compete on major tenders.  Since then, seven international companies have started work on four large projects covering gold, phosphate and bauxite.  Based on the information we've got from surveys so far, phosphate – which is used a lot in the fertilizer sector – and bauxite are the main two minerals in Saudi Arabia.  Five years ago,  a gold mine contract was awarded, and Abdul Latif Jameel Machinery is a key equipment supplier on that mine. Then two years ago, a phosphate mine contract was awarded, and Abdul Latif Jameel Machinery is a key equipment supplier on the project. On both these projects, Abdul Latif Jameel Machinery provides on-site parts and workshop facilities
Q:  What impact are these changes having on Abdul Latif Jameel Machinery?
The international contractors investing in Saudi Arabia expect a certain level of service, and they expect it 24/7.  Mining is not a straight-shift operation.  Generally, equipment works for the best part of 18 hours each day, so the contractors need suppliers that can support those operations.  We're very strong in that area.  We provide an end-to-end service that enables our customers to focus on their own areas of expertise, while we look after all their equipment and operational issues.  In at least two cases, we've been told by the contractor that our standards are equal to, if not better than, those they are accustomed to in more advanced mining markets.
Q:  What are the typical services and equipment that Abdul Latif Jameel Machinery provides?
First and foremost, we're able to conduct reconnaissance surveys on site, and then recommend the best possible fleet for that situation, using computer simulations and scenario reporting.  That's our more consultative approach.  We can also help to source funding through our partners in different leasing companies, which is well received by contractors as it helps them to spread risk.  Finally, we can help international companies to limit their expenditure by providing them with on-site workshops, parts warehouses and skilled technicians.  We will hire the skilled technicians and in effect run a whole dealer operation at the site, which increases the uptime by eliminating some of the delays you'd otherwise experience simply because Saudi Arabia is such a large country with so much travel time.  It's a total wraparound service.  We're able to provide, service vans, construction equipment and generators for each project, making it easier for the contractor as they only deal with one professional supplier.
Q:  How does Abdul Latif Jameel Machinery help young Saudi Arabians fulfil their potential?
We have training programs for both employees and non-employees (apprentices) at the Abdul Latif Jameel Machinery Training Center.  Heavy machinery, and specifically mining, is a specialized industry.  A lot of the machinery is very hi-tech.  We're talking about the likes of Internet of Things and drone technology just to complete mine layouts.  But as well as technical skills, we've also got to consider the physical health of a person and train them fully in health and safety.  If you work in a mine and don't know the safety principles, it could cost you your life.
When we're recruiting, we first look at a person's health and physical competence.  Can they work in extreme temperatures – as high as 50 degrees Celsius or as low as – 5 degrees Celsius, Do they have allergies that would make them unable to cope with the high air pollutants present at most sites?  After that, we train them on the technical skills.  This is practical knowledge taught in our Training Center, rather than textbook learning.  Furthermore, we also train our customers' own operators – and they could be from anywhere in the world.
Q:  You're able to provide equipment from brands include Komatsu, Manitou and Teksan. How important a part of your proposition are those brands?
The brands we've selected, such as Komatsu Construction Equipment, Manitou material handlers, and Teksan generators, are leaders in their sectors.  What sets us apart is the aftersales service we provide.  So, by only working with the world's leading manufacturers, and building on that with the Abdul Latif Jameel philosophy, we're able to deliver a truly best-in-class service.
Q:  Is there more growth potential available beyond the ambition to quadruple the size of the Saudi Arabian mining sector?
A typical mine might last for at least 25 years .  So, while there is an immediate and direct growth in revenue with a new mine, over time it also acts as a catalyst and leads to indirect benefits in other areas.  For example, local companies that provide ancillary products and services to these sites.  Over the medium term, the benefits and growth are in the overall package, which will develop local companies, raise industry standards, and provide more jobs to Saudi Arabian nationals.
Q:  What are your ambitions for Abdul Latif Jameel Machinery over the short and medium term?
We want to cement our position as the preferred partner in the mining sector, because that's where our value addition can really be felt – whether it's through site simulation studies, or on-site services, workshops and parts.  Beyond mining, we are also starting to move into transportation.    Coaches that we now supply, are involved in religious tourism, carrying pilgrims visiting Makkah and Medina.  In spite of the challenging economic times,  a company like ours is here to stay – and that's what our clients need.  
[1] Saudi Arabia mining sector expands amid push for private investment, Oxford Business Group, 19 September 2018