Kids in the classroom: Improving education for children in developing economies
New ways to potentially increase the number of children enrolled in and attending full-time education in low- and middle-income countries have been identified by a comprehensive new report published by the Abdul Latif Jameel Poverty Action Lab (J-PAL), based at the Massachusetts Institute of Technology.
The report – Roll Call: Getting Children into School [1] – drew lessons from 58 randomized trials across 28 low- and middle-income countries.  It aims to provide a framework for policymakers around the world as attempts are made to further increase the provision of education for children in every country.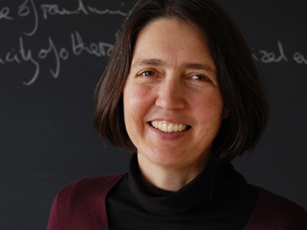 Rachel Glennerster, Executive Director of J-PAL, says[2]:
"This knowledge represents the state of the art in rigorous evidence on how to address the global schooling challenge.  "Of course, not every program found to be effective in one place should be implemented in another – but these broad insights, when considered alongside local data and contexts, can help inform the decisions of policymakers and others seeking to improve access to education and learning for all."
According to the United Nations' (UN) Millennium Development Goals Report, by 2015 91% of primary school age children (6-12 years old) in the world's developing regions were enrolled in education, up from 83% in 2000[1].  There was also a significant rise in the enrolment levels of children aged 12-16 – up to 65% in 2014, compared with 55% in 2000[2].
However, 61 million primary school children were out of education in 2015, along with more than 202 million secondary school children[3].  Furthermore, enrolment is only one part of the issue. Even if children are enrolled, it does not mean that they will actually attend – and attendance figures remain challenging.  In India, for example, 29% of enrolled primary school students were absent during unannounced visits[4].  In Uganda, the figure was 35%[5].
A Middle East School Report
Statistics around the Middle East and North Africa (MENA) region are also positive.
The same UN report found that 99% of primary school age children in North Africa were enrolled in school in 2015.  In Western Asia, that figure fell slightly to 95% – but was still four percentage points high than the combined figures for the world's developing regions[5].
Also, since 1960 the average level of schooling across the MENA region has quadrupled[6] and illiteracy has halved since 1980.  However, whilst the overall trends are positive, there are still obstacles to overcome.
Could Try Harder
According to the UN, there is a stark disparity between educational opportunities in developing regions based on household incomes, where "children in the poorest households are four times as likely to be out of school as those in the richest households."[7]
Further, in 2015 a joint report by UNICEF and the UNESCO Institute for Statistics claimed that more than 21 million children across the MENA region were "either out of school or at risk of dropping out".[8]
According to its calculations, more than 12 million were already out of school, six million were at risk of dropping out, and three million were out of school due to the conflicts in Syria and Iraq.  It also claimed that girls living in the MENA region were 25% less likely to be in education than boys.
Improving attendance
Against this backdrop, it is crucial for policymakers across the MENA region to look at ways to maximize the number of children enrolling in and attending school.
The report produced by J-PAL determines that "student participation is sensitive to the perceived costs and benefits of education", so seeking ways to increase the benefits and reduce the costs is an obvious route forward.  This can be achieved, according to the report's authors, through several methods.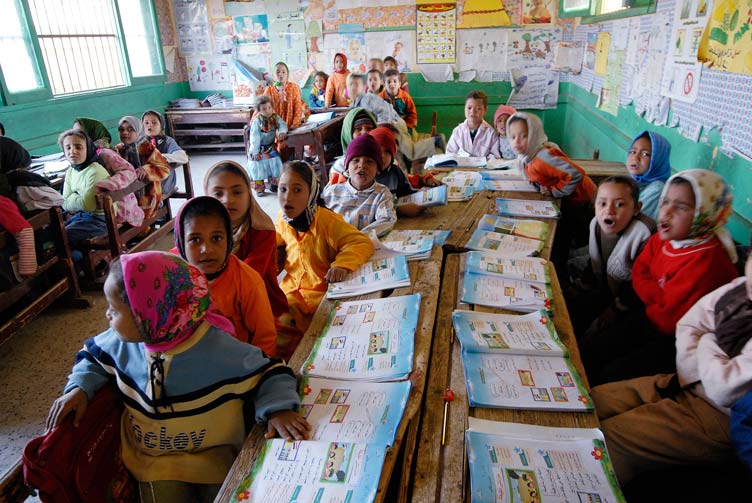 1. Reducing the travel time to school
Travelling incurs costs in time and money, and in some areas also carries an exposure to unnecessary danger.  The J-PAL report assessed studies in Afghanistan and Pakistan into the impact of creating new schools closer to remote populations. Both studies found this led to significant increases in the number of children attending school.  In the Afghanistan research, introducing a school to a village where children previously had to travel an average of three miles, increased enrollment rates from 27% to 69%.  The impact was particularly helpful for girls, for whom the Afghanistan program increased enrollment rates by 17 percentage points more than it did for boys.
Where it is not feasible to build new schools, the travel time can be reduced through other methods.  In India, a program to give bicycles to secondary school girls, so they could travel to and from school in reduced times, led to a 32% increase in girls' enrollment.
2. Subsidies and in-kind transfers
Secondary school fees are found in 63% of low-income countries and 22% of middle-income countries.  In contrast, only 6% of high-income countries charge for secondary school education.  Those who can least afford to pay for education are most often the ones being charged for it.  A study in Ghana found a clear improvement in enrollment rates when both girls and boys received full secondary school scholarships.
Other methods for reducing the costs of education include cash incentives (a cash transfer of just US$ 20 per year to students in Cambodia had a significant positive effect) and non-cash transfers, such as free uniforms or meals.  However, there was little or no clear result found from linking these awards to the condition of attending school.
3. Improving children's health
Tackling large-scale public health issues is not an easy feat, but does bring significant increases in educational enrollment and attendance.  When children are not sick, and not sapped of energy as they battle against illness, they are much more likely to attend school.  In India, providing preschoolers with deworming medication lifted preschool participation rates by almost 6 percentage points.  In Kenya, primary school absenteeism was reduced by 30% after a program was introduced to treat intestinal worms.
4. Increasing the quality of education
If you cannot see any tangible benefit in attending school, are you likely to persist? J-PAL's assessment of 16 studies found that improving the quality of education on offer can – although not always – increase student attendance.  However, it appears that third-party measurement is key to convincing sceptical  J-PAL's report states that "many of the programs that improved quality and increased student participation included an element of community monitoring or school-based management, which may have helped parents perceive the increases in quality."[9]
5. Changing perceptions around the future impact of a good education
When eighth-grade boys in the Dominican Republic were questioned about their future earnings, almost half did not expect to earn more if they stayed in education for longer.  However, when researchers informed the boys of the reality – showing them the average wages of workers in their area based on education levels – there was a clear impact.  For every US$ 100 spent on this program, an extra 0.24 years of schooling was generated.  Researchers also believe the program could be made much more efficient, with the potential to achieve 2.6 additional years of schooling per US$ 100 spent.[10]
6. Involving communities in the day-to-day management of schools
By increasing parents' access to school management, through community-based monitoring programs that can put pressure on a school to improve its quality, increases in school participation can be generated.  However, those increases are dependent on the community involvement being effective – something the J-PAL report admits is "difficult".
Informing policy with research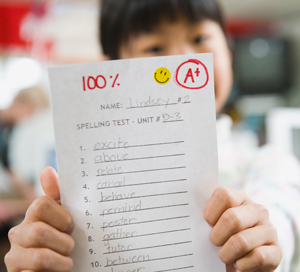 Following its assessment of 58 randomized trials, the J-PAL report provides a high-level view of the impact of a range of different activities on school enrollment and attendance.
Some programs are much more cost-effective than others, while some carry more certainty of outcome than others.
After considering the individual and collective merits of each program, J-PAL researchers outlined seven practical considerations for policymakers looking to increase school enrollment and attendance in low- and middle-income countries. These range from the effectiveness of conditional and unconditional cash transfers, to the viability of reducing costs or the impact of changing perceptions.
The report concludes[11]:
"Which strategy is best to pursue will depend on local conditions and challenges.  In areas where there are few schools… finding ways to provide low-cost local school options is likely a priority.

Similarly, in places with high parasitic worm load or very high rates of anaemia, programs that cheaply address these issues should be investigated for feasibility.  These are specific strategies that make sense where these specific needs are present."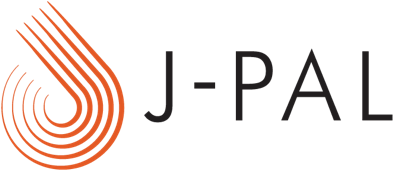 While there are nuances to consider in each trial and activity, the J-PAL report ensures that policymakers do now have access to foundational information that could significantly enhance education provision in low- and middle-income countries across the globe.
[1] Roll Call: Getting Children Into School, Abdul Latif Jameel Poverty Action Lab, August 2017
[2] 4 common barriers to girls' schooling – and how to overcome them, ONE, 9 August 2017
[3] The Millennium Development Goals Report 2015, United Nations, accessed October 2017
[4] Net enrolment rate, secondary, both sexes (%), The World Bank, accessed October 2017
[5] The Millennium Development Goals Report 2015, United Nations, accessed October 2017
[6] Education in the Middle East and North Africa, The World Bank, 27 January 2014
[7] The Millennium Development Goals Report 2015, United Nations, accessed October 2017
[8] School enrolment rates up but 21 million children in the Middle East & North Africa risk missing out on an education, UNICEF, 15 April 2015
[9] Roll Call: Getting Children Into School, Abdul Latif Jameel Poverty Action Lab, August 2017
[10] Roll Call: Getting Children Into School, Abdul Latif Jameel Poverty Action Lab, August 2017
[11] Roll Call: Getting Children Into School, Abdul Latif Jameel Poverty Action Lab, August 2017