Leading from the front: our first female of finance
At a time when women are starting to make an ever-increasing contribution to Saudi Arabian society, one woman is demonstrating that when it comes to corporate success, gender is no barrier at Abdul Latif Jameel.
Nilüfer Günhan is recently appointed Chief Financial Services Officer, at Abdul Latif Jameel, and was previously Chairman of ALJ Finans, which provides financial services products to consumers looking to purchase a car from Abdul Latif Jameel's Toyota and Lexus distributorships in Turkey.

ALJ Finans in Turkey was barely two years' old when Nilüfer joined the company in 2011. Since then, she has guided it to become one of the biggest and fastest growing automotive loan providers in the market.
Such has been her success that in September 2018, Nilüfer was ranked 37 in a list of Turkey's 50 most powerful women CEOs, compiled by Capital and Ekonomist magazines.
The list, first published in 2012, aims to highlight the challenges women face in the business world and recognizes the achievements of those who are successfully overcoming them.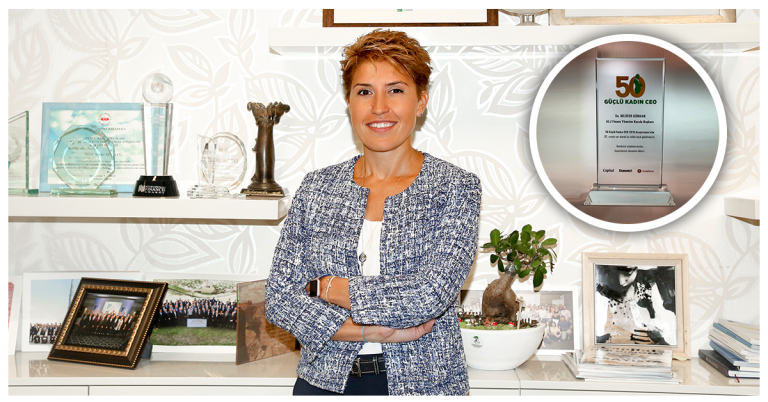 Education ambitions
Nilüfer's success is no accident. She had ambitions to be a successful business leader from an early age. Eager to broaden her education outside Turkey, she successfully applied for a scholarship to study for an MBA at the University of West Georgia in Atlanta, USA. After completing her MBA, she was determined to put her new knowledge to good use back home.
"Throughout my time in the United States, I was thinking 'how can I put this knowledge to use in Turkey'. It's in my character to challenge the accepted ways of seeing and doing things, and I came back with many ideas of ways to do that," she recalls.
It did not take long for her to start putting that knowledge into action. On her return to Turkey, she joined the newly-established Volkswagen distributor as finance and treasury manager, working closely with the senior management team to develop and grow the business.
After five years, she was asked to manage the launch of Volkswagen's captive automotive finance provider in Turkey, a joint venture between Volkswagen AG and the Turkish distributor, and became its sales and operations director.
A three-year stint in the UK to help establish Volkswagen's finance business was followed by a return to Turkey as general manager of the Turkish subsidiary of BNP Paribas, where she transformed a struggling consumer finance business into the third biggest automotive finance company in the market.
"It's a pattern throughout my career. I've worked mainly in newly-established companies, helping to position them, grow them and transform them in their respective markets. I got used to the adrenaline, I think!" says Nilüfer.
Seizing the opportunities
When the offer came to join ALJ Finans in 2011, she'd already been working with Abdul Latif Jameel for two years, as BNP Paribas in Turkey was its automotive financial services partner. Despite the challenges that commonly face female business leaders, particularly in traditional cultures like many in the MENAT region, she already knew the senior management team at ALJ International and Turkey and was excited by what she'd seen.
"We already had a good synergy as we'd been working together successfully for two years. We'd helped them launch their automotive finance proposition in Turkey and they had subsequently doubled their sales. I was excited by the opportunities I saw to take it further," she says.
Nilüfer spent seven years as CEO at ALJ Finans, before her promotion to Chairman in April 2018. During that time, she established the business as a leader in innovation in the Turkish automotive financing sector, with revolutionary services such as robotic process automation, decision support automation, customer e-care, KredimOL mobile app and e-contract, plus a number of industry awards.
She says that the trust and support she received gave her the confidence to launch the bold initiatives that turned ALJ Finans into a market leader in digitalization. It's an approach she takes with her own team, too, regardless of gender.
"Gender shouldn't be important in business. To be efficient, we need people who add value to the company, be it men or women. I have been so fortunate that all my executives throughout my career have been so supportive. They have given me big responsibilities, sent me abroad, asked me to manage large projects, and these have all strengthened my position. As a business leader, I try to follow the same policy," she says.
Excited for the future
Has it been harder for her to make an impact as a woman in a traditionally male-dominated industry? Possibly, which makes her success all the more impressive. But Nilüfer is optimistic that things are changing. She may be one of the first women to rise to the very top of the automotive finance sector in the MENAT region, but she is confident she will not be the last.
"Historically, you don't find many women at senior levels in the automotive sector, either in Turkey or anywhere else. But this is changing, as education levels and urbanization increase. Women want to work and they are getting more opportunities to do so.

Vision 2030 states a target of a 30% female workforce in Saudi Arabia by 2030. At Abdul Latif Jameel, we are hiring a lot of young, talented women and we expect that to continue. It's very exciting to see these changes occurring."

Her latest challenge with ALJ Finans will see her transferring her experience and expertise from Turkey and elsewhere to drive forward Abdul Latif Jameel's finance services in other markets, such as Saudi Arabia, Egypt and in North Africa.

Says Nilüfer: "The challenges are different in these markets. They are younger, the regulatory regimes are still evolving, the infrastructure is still developing. There is an opportunity for us to build a totally new business based on innovation, efficiency and technology. But it is achievable. We have very motivated, experienced teams in these markets. I'm looking forward to working with them to turn these opportunities into reality."