Pioneering risk & insurance solutions to enable growth
As the strategies and policies that underly Saudi Arabia's Vision 2030 national development plan continue to be implemented, companies, investors, and funders are eyeing new opportunities to capitalize on the country's dynamic growth.
In addition, Saudi Arabian business leaders are pursuing growth opportunities in other promising regions of the world with a growing spirit of entrepreneurship.
This change is reshaping the future of the country's economy and lifting it to a new level of potential. But with these opportunities come new challenges and new risks that are helping to reshape the country's insurance sector.
Traditionally, as most of Saudi Arabia's largest corporations were either self-financed or government funded, the perception of risk was markedly different from counterparts in other markets. The result was a relatively under-developed insurance sector focused largely on home and motor insurance. Now, this is changing.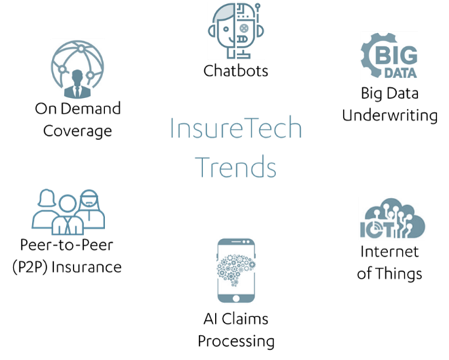 With rapid technology-driven innovation fuelling the financial services and insurance sector globally, these FinTech and InsureTech developments may be ripe to power growth in the Middle East.
As Saudi Arabian corporations eye up new opportunities both at home and abroad, as investors look to tap into the country's growth, and more businesses look to finance their ambitions with external funding, protecting this investment is driving growth in the insurance market.
According to EY, the Saudi Arabian insurance market was worth over US$10 billion in gross written premiums[1] in 2017 and is growing every year. Much of this growth is still focused on providing protection to individuals and families, but business insurance is predicted to be a major growth sector as awareness and expectations continue to develop.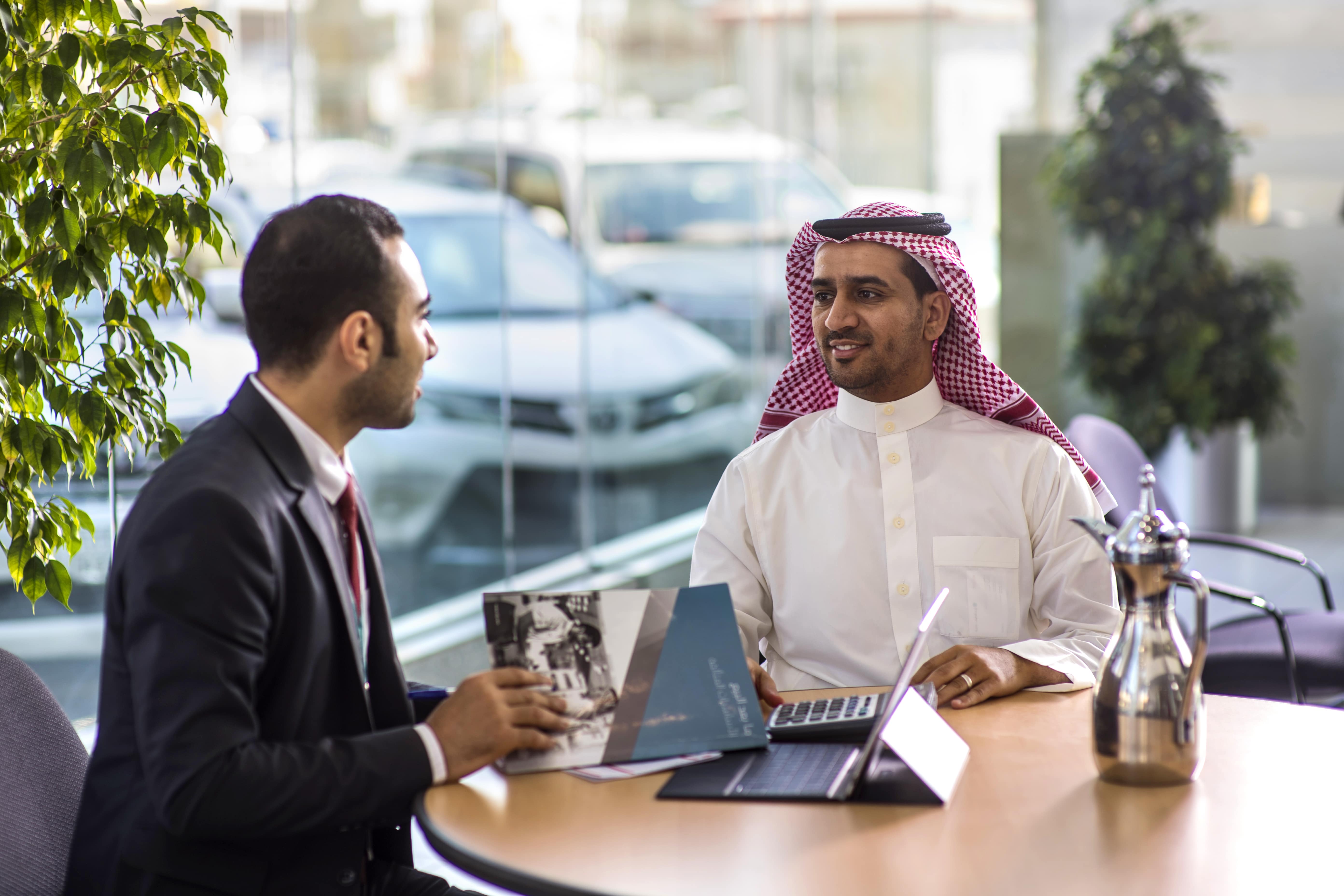 Against this background, Abdul Latif Jameel Insurance is set to be a key player in the country's growing insurance and risk sector, helping to transform understanding and demand for a wide range of business insurance and risk advisory services.
Originally set up on an agency model, in partnership with global insurance heavyweight Axa, Abdul Latif Jameel Insurance launched an innovative new brokerage business in 2018.
Opening Doors caught up with the CIO for Abdul Latif Jameel Insurance Brokerage Company, Nolwen Allano, to discuss the Saudi Arabian insurance market and the business's ambitions for the future.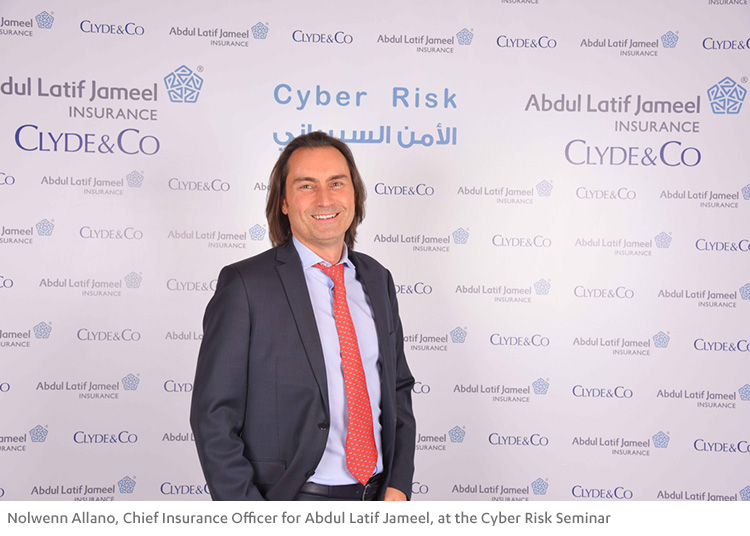 Q: How do you assess the current status of the Saudi Arabian insurance market?
A: Historically, the market has been focused on individuals and protecting the vital assets of individuals.  So about 80% of premiums have come from motor insurance and health insurance.  These tend to be highly commoditized and customer service levels and claims management are often poor.
On the other hand, there has not been the same understanding or awareness of the need to protect business assets – for example, very few businesses have business interruption insurance, or even understand what it is.  This is where Abdul Latif Jameel Insurance has a key role to play, acting not as a transactional supplier but as a trusted advisor in a long term relationship with our clients.
Q: How do you expect it to develop over the next few years?
A: There are around 50 insurance brokerages in Saudi Arabia, but they tend to be very transactional and price-focused, partly due to the products and to client expectations.  We aim to help change this.
In this market, we need brokers to act in a more advisory capacity, raise awareness of products, and to educate clients about risks they may face and the products available to mitigate those risks, not to just find the lowest price.  This includes developing reinsurance, InsureTech and other products to stimulate the market.
More importantly, it also includes a journey to educate businesses to rethink their attitude to risk.
Q: What does the launch of the brokerage business mean for Abdul Latif Jameel Insurance?
A: We still operate our agency business, too, but we believe that a brokerage model is more suitable for business insurance.  As an agency tied to one insurer, you can only offer that's insurer's products and policies to your clients.  That might work well in the short term, but as your client's business grows, its risk profile changes, which means that the particular insurer may no longer be the best fit.
As a broker, we can work with our clients to deeply understand their business and their risks, and scour the market to meet this challenge and find the insurance products that best fit their commercial needs.
Q: How will you do that?  What are your main responsibilities in your role as Group Chief Insurance Officer at Abdul Latif Jameel?
A: We are a different kind of broker with a unique position in the market.  We go to visit the prospective client, we talk to them about their business and their plans for the future.  We ask the right questions so we can understand the risks and identify the critical areas that need protection.
As I said earlier this is about thinking differently with our business clients.  It's a different way of doing things.  During our first year, we focused on establishing our business and starting to build relationships.  And it is working.  In the second year, we aim to raise our profile and showcase our credibility and our experience.  We'll be holding a number of events, starting with our cyber risks seminar in March, to help get the message out that businesses need to understand these risks and take measures to mitigate them.
We want to be the first insurance brokerage to explain to corporate customers what risks they face and what they can do about it.  We want our clients to think about insurance as business collateral.  Once you have identified and quantified your risk, you can ensure it and outsource it.  This is a catalyst, a powerful enabler for the business to take more risk and invest more, stimulating growth and the economy knowing that the downside of some of this is already insured against.
Q: Why did you focus on cyber risks for your first seminar?
A: Ten years ago, if you were a risk adviser in the business insurance sector, your main focus was providing risk mitigation for threats such as fire, floods, theft, with the potential impact on a business of between six and 24 months.
While these types of risks are still important, in recent times they have been overshadowed by the emergence of a new type of threat – the cyber threat.
The statistics are truly alarming. Every 39 seconds a cyber attack takes place somewhere in the world. The annual cost of cyber-crime is estimated at more than US$ 600 billion, surpassing the global cost of natural disasters, which stands at approximately US$ 400 billion.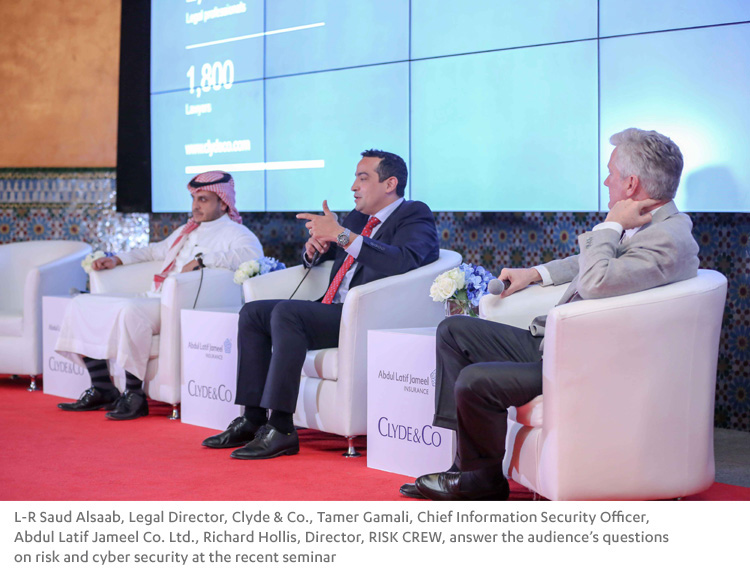 Driving this threat is the rapid adoption of technology, the so-called 'digital transformation'. Data is the new cash. We no longer see bank robberies like in the old days. In fact, physical bank robberies have dropped by 90% over the last 20 years in Europe.
The digitization of business can bring huge benefits to organizations. But we mustn't forget that with technology comes risk. Technical failures relating to critical systems, malicious attacks, ransomware, and data breaches: these are just some of the threats we face.
Inadequate responses to these threats may result in consumers losing confidence and the businesses losing revenue. It is a threat that businesses simply cannot afford to ignore, and there is a range of insurance products that can help to protect them. So we thought it would be ideal for a first seminar.
Q: Can you explain your client engagement model?
A: Our approach is based on a unique client engagement model, which we call the 'Four E's'. The Four E's stand for:
Exploration: We listen and explore our client's business environment. We strive to get a profound understanding of their business activities, context, challenges, risk exposures, and current risk mitigation measures. Then we develop a customized insurance solution that meets their specific needs.
Engagement: We nurture our clients throughout their journey. Our team is equipped with rich local and international experience to enable them to guide clients towards the best insurance solution.
Empowerment: We deliver solid value. We offer a seamless end-to-end model where the entire journey of risk identification, assessment, procurement, claims and continual review and renewal of the contracts is delivered in a structured and professional fashion.
Endurance: Finally, we help our clients maintain growth. Our success is based on the success of our clients in achieving sustainable growth and our solutions aim to help them secure enduring success.
Q: How can a robust insurance sector encourage economic development and help Saudi Arabia reach its Vision 2030 ambitions?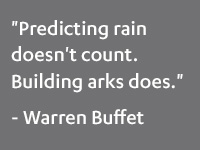 A: To my knowledge, there is no big economy in the world that does not have a large, well-developed insurance market. Look at the United States, Japan or Germany. A large economy can only be successful if it is a sustainable economy. It is sustainable because businesses have a vision they want to achieve over a period of time. But achieving that vision means taking risks, so you need strong insurance companies that can absorb all of that risk, who can minimize the strategic risk of organizations to enable it to achieve its ambitions – and progressively write these risks locally in Saudi Arabia.
Our aim is to work with insurance providers in Saudi Arabia to ensure appropriate products are available locally, with high-quality customer service and claims management, and that businesses understand how they can benefit from these products.
Q: What are your plans for Abdul Latif Jameel Insurance in the future?
A: Our immediate focus is on building awareness and raising our profile in the market through our series of events. We also have some exciting B2C digital solutions in the pipeline to help individuals find the best insurance policy for their needs.
There is a lot to do and I'm eager to continue our journey… but who knows, in a short time we could be an internationally recognized Saudi brand in this field.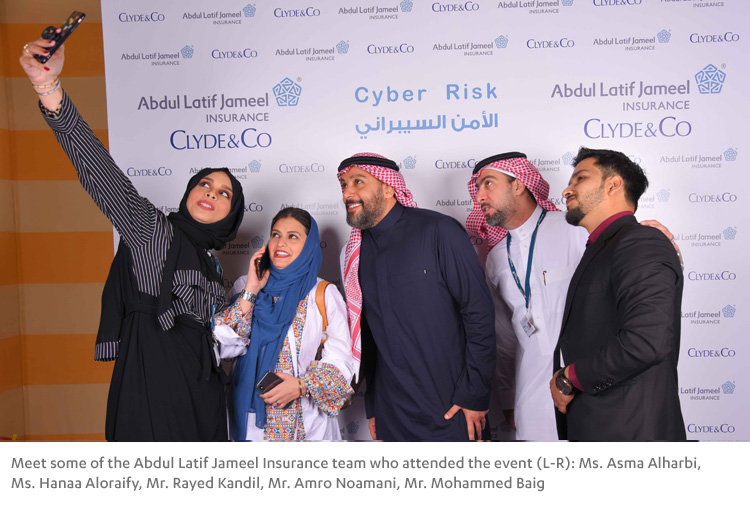 [1] EY, Insurance opportunities in the Middle East, 2017.