A vision to become an investment powerhouse
Jeddah, Saudi Arabia
January 21, 2018
His Excellency Eng. Ibrahim Al-Omar was appointed as the Governor of the Saudi Arabian General Investment Authority (SAGIA) in mid-2017, bringing with him a strong background in information communications technology, he brings over fifteen years of private sector experience and accomplishment to the organization at a time of significant change in the country.
There is an unmistakable spirit captured in the much discussed Saudi Arabian Vision 2030, and announcements that point to its realization, such as the creation of a new US$ 500 billion investment in a city on the Red Sea, 'NEOM' opening huge opportunities for investment in the country.
Continuing our series of articles looking at Saudi Arabia as a globally attractive investment destination, Opening Doors spoke to the Governor of SAGIA about these opportunities and how Saudi Arabia will position itself for investors and growth into the future.
Over the past decade, we've heard a lot about the growth and potential of markets like, for example, the 'Asian Tigers', Brazil, Russia, India and China (BRIC) and now more recently Mexico, Indonesia, Nigeria, and Turkey (MINT) – why do you think Saudi Arabia's potential has been overlooked? How is this view changing?
Traditionally, Saudi Arabia's economy was oil-driven. In the preceding decades, global energy needs brought significant attention and investment into the Saudi oil and gas sector and some associated upstream industries. Saudi Arabia's strengths elsewhere, however, were yet to become a part of the international conversation surrounding those economies with high potential.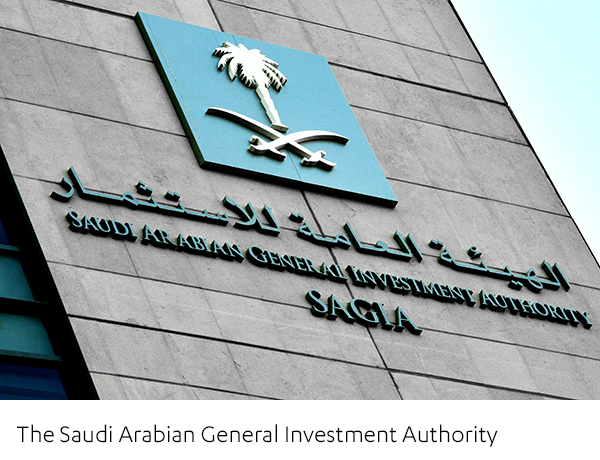 Vision 2030 is rapidly changing this. As the Government moves to harness the Kingdom's full potential and proactively engage with the business community, we at SAGIA have witnessed a growing awareness and recognition among the businessmen, commentators, and analysts of the advantages Saudi Arabia offers as a destination for investment.
As we continue to work to deliver on the promise of the Vision by driving reforms aimed at enhancing the ease of doing business in the Kingdom, and identifying and promoting investment opportunities, I expect Saudi Arabia will share a larger space on the world stage of recognized exciting places to do business.
Do you think overseas investors have an accurate perception of Saudi Arabia? If not, why not?
Whenever SAGIA meets with foreign investors unfamiliar with Saudi Arabia, they often leave surprised and impressed with what they see and hear when we discuss the on-going transformational changes under Vision 2030. Judging from their reactions, they perhaps came to Saudi Arabia with one perception, and left with another.
The Kingdom's investors have mainly associated Saudi Arabia solely with the oil and gas industry; however Saudi Arabia has in fact been blessed with many rich assets, making it an exciting and profitable place to do business.
While we are a country with a population of nearly 32 million, more than half of whom are under the age of 25, this population is growing at a rate of around 2.5% annually. This strong consumer-led market is driven by relatively high amounts of purchasing power compared to our regional peers.
Saudi Arabia also provides a base for investors to reach an even larger market of approximately 1.5 billion consumers in some of the world's fastest growing markets, which are just a short five-hour flight from Riyadh.
Saudi Arabia provides a base for investors to reach 1.5 billion consumers within a 5 hour flight from Riyadh
What can be done/is being done to change this 'oil and gas' bias perception?
This can be changed through proactive engagement with investors to spread the news of opportunities available to them under Vision 2030. We are reaching out to existing and potential investors representing various industries to raise awareness of the many changes underway, both in regard to the reforms we are making to enhance the ease of doing business, and investment opportunities. We are also communicating with different markets regionally and globally.
SAGIA says its mission is to develop and attract investment by improving the investment environment in Saudi Arabia. How 'investment friendly' is the current environment in the country?
We have already come a long way in enhancing the investment environment and ease of doing business in the Kingdom. We have a competitive tax environment; our corporate tax rate and VAT is considered amongst the lowest in the world. In most sectors, investors can own 100% of their business and are guaranteed full repatriation of capital, profits and dividends.
In addition the Kingdom enjoys a privileged geographic position at the center of three continents – Europe, Asia and Africa, with more than 30% of the world's trade passing through the Red Sea. This, and the Kingdom's access to extensive natural resources make it an attractive location for the manufacturing and transit of goods. The Kingdom also benefits from a youthful and educated population ensuring a deep source of talent for investors – 80% of the labor force having an advanced education level (World Bank). The infrastructure of the Kingdom will be significantly enhanced via the Vision 2030 program, with major investment planned across Transport, a national Logistics Hub, Healthcare and other sectors, as well as the creation of Industrial Clusters and Special Economic Zones.
To facilitate investment and lower barriers to entry, there is also a range of incentives investors can enjoy. The Saudi Government offers tax credits on R&D investments, as well as tax exemptions on exports. We have a number of initiatives that offer both foreign and local access to capital. For example, investors can acquire low cost loans from the Saudi Industrial Development Fund (SIDF), or they can choose to receive financial support from the training and employment of Saudi Arabian nationals through the Human Resource Development Fund (HRDF).
"at the center of three continents – Europe, Asia and Africa, with more than 30% of the world's trade passing through the Red Sea"
Can you identify some of the key measures that have been introduced to improve the investment environment/regime for foreign investors?
The Kingdom is always exploring ways to make the investment journeys of our partners easier and more profitable. Under the 'Tayseer' program, we are working on 297 reforms to enhance the ease of doing business in Saudi Arabia.
Over the past 18 months, we have completed approximately 45% of these reforms. So far, the Kingdom has accelerated import and export procedures; we have successfully launched a program in Jeddah port to enable shipping containers to clear customs in one day while the average time a container staying in the port decreased to 8 days. Based on a 2017 Maersk 'Port Productivity' index released August 2017, the Jeddah Red Sea Gateway Terminal ranked 4th among other global ports and we are now rolling out similar procedures to other ports across the kingdom.
Moreover, we have streamlined the processes for the issuance of new business licenses and visas; we have opened new centers designed specifically for commercial arbitration, and we have introduced a new companies law that has risen Saudi Arabia's ranking in the World Bank's 'Protecting Minority Investors' index to the 10th place globally.
A critical part of this process has been our consultation with local and foreign investors to ensure our reforms will have the greatest possible impact on the business environment.
'Under the 'Tayseer' program, we are working on 297 reforms to enhance the ease of doing business in Saudi Arabia.'
Are these measures working?
We are witnessing positive effects due to these measures; overall investment values are increasing, transparency of laws and regulations is being promoted and starting a business was never done this easily.
Improvement is an ongoing process and we will continue to develop programs that will further provide even greater opportunities for local and foreign investors in the Kingdom.
How can SAGIA support this and help to deliver the ambitious vision for the country's future set out in Vision 2030?
SAGIA has large role to play in helping the country reach the future set out for it by Vision 2030.  One of the main pillars of the Vision is for Saudi Arabia to become an investment powerhouse – this will happen partly through increasing FDI share of GDP to 5.7%.
To meet this goal, we are seeking to enhance our engagements with both existing investors and potential investors encouraging them to increase their investments, or to take the first step of their investment journey in Saudi Arabia.  For those already in the Kingdom, we have appointed SAGIA key account managers for strategic investors to guide, consult, and support them in every aspect of their business.
For new investors, we will continue our outreach program to raise awareness of the available opportunities under Vision 2030.  We will also work closely with these investors as they move closer towards setting up in the Kingdom to ensure they have all the necessary support to have a seamless experience.
Which industries and sectors have the most potential, or are attracting the most interest, from overseas investors?
We have identified the primary priority sectors based on their high potential for development and their alignment with Vision 2030's objectives. These include: Healthcare, Transportation, Tourism, Entertainment, Housing, ICT, Energy and Renewable Energy and manufacturing are among the top sectors which have some huge potential for attracting investors.
What are the key challenges you foresee in attracting investment and how can you overcome them?
We need to keep communicating with potential investors to ensure that they have all of the right information needed to make the decision to invest. We will continue to inform them about the many opportunities and the on-going improvements to the investment environment which makes it easier to do business in the Kingdom.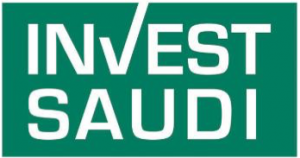 We are in the process of developing an online platform called 'The Investment Atlas' that will promote all investment opportunities available in the Kingdom. It will provide investors with a central source for all the information they need to seize the opportunity to invest in Saudi Arabia.
What are the regional implications of a more economically diverse, foreign-investment-friendly Saudi Arabia?
I sincerely believe that when one country in the region does well, its neighbors also stand to benefit from their success.  With Vision 2030, Saudi Arabia is uniquely positioned to enhance regional prosperity and growth, particularly as we continue to move closer to making Saudi Arabia a logistics hub.  Doing so will contribute in expanding transport and infrastructure links to neighboring countries in order to build a network of commerce across the Arabian Peninsula while connecting North Africa as we have planned to do so by the causeway we will build between Egypt and Saudi Arabia.
In addition to foreign investment, how important is it to also increase domestic investment?
The local investors are as just as important as the foreign investor. Both have a major role to play in contributing to the growth and diversification of the Saudi Arabian economy to fulfil the promise of Vision 2030. Other than their contribution to GDP and raise in market competitiveness, local investors can provide great partnerships and joint-venture opportunities for foreign investors who have limited knowledge of the Saudi market, economy, and rules and regulations.
How hard is it to balance the needs of overseas investors with domestic investors?
Foreign investors' needs tend to be more than local investors'. After all, local investors already know their country's laws and regulations and have a sense of its economy and marketplace. Foreign investors on the other hand can have false assumptions, ambiguity or lack of information about Saudi Arabia.
SAGIA's role to these oversea prospects is not only limited to the provision of investment-related services but the promotion of the country and its laws and regulations as well. In terms of trusting SAGIA and perceiving it as a reliable partner, local investors are familiar with our work and have heard about our achievements, but foreign investors may not have thought about Saudi Arabia as an investment destination and partnering with SAGIA might require us to offer many incentives for them to be interested.
In regards to the business environment however, many of the improvements we are currently making will benefit both local and foreign investors equally.
How does the Saudization program affect this?
Saudi Arabia is blessed with abundant human resources, and we believe in the talents and the skills of our people. This provides investors with a great opportunity to utilize this considerable talent pool – which creates success for those local and international investors that commit to hiring, training, and more importantly adopting Saudi Arabian nationals into their corporate culture.
The Saudization plan is connected to the country's overall economic growth and development. The HRDF provides many opportunities to motivate the private sector to employ Saudis after they have been put through a training program funded by HRDF.
At SAGIA, we hear frequently from our investors who have invested time in their Saudi Arabian staff and that they are enormously pleased with their performance. A 2015 Jadwa report found the increase in Saudi employment and Saudization plan in the private sector was associated with growth and labor productivity. Moreover, many Saudi Arabian nationals are equipped with good educational backgrounds supported by the know-how in terms of understanding the local culture which can be an added-value to the company.
How important is it for Saudi Arabia to work with other countries in the region, or globally, to achieve its ambitions?
In this era, no country can succeed without having healthy partnerships with other countries. We have forged strong relationships with many countries across the world and we will develop new relationships with countries in previously unexplored areas of cooperation.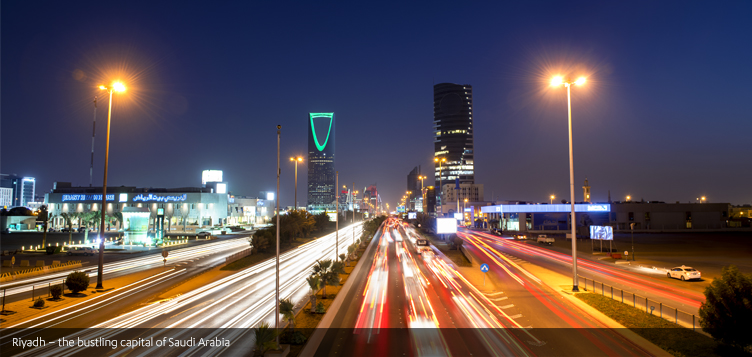 For more information on investing in Saudi Arabia visit the SAGIA website here.